A unique Fair will take place on Saturday 1 and Sunday 2 October where we are represented with a stand. We would like to cordially invite you to enjoy the Fair with us on the beautiful estate of Parc Broekhuizen in Leersum.
In addition to our stand, there is an extensive range of Pearlcard partners present in the field of: interior, living, styling, art, jewelry, clothing, limited edition books, cars, wines, make-up, music, food, champagne, entertainment and more! There is also the possibility to book for lunch / dinner at Bistro LOF, let yourself be pampered culinary at Restaurant Voltaire *.
In short, a fantastic fun day to which we would like to invite you. Register now free of charge via info@bellini.world with the information below:
First name:
Last name:
E-mail address:
Phone number:
Lunch: Yes/No
Dinner: Yes/No
Guest:
Saterday and/or Sunday:
We are looking forward to welcoming you at Parc Broekhuizen!
PROGRAM 
Saturday 1 october | 11:00 – 19:00
Sunday 2 october     | 10:00 – 17:00 
Location: Parc Broekhuizen, Broekhuizerlaan 2
Place: Leersum
Parking: Free on location
RESTAURANT VOLTAIRE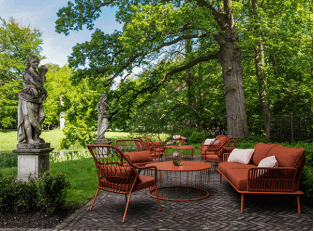 LUNCH – 1 & 2 OCTOBER 2022: Enjoy a three-course lunch for €105 per person, including a glass of house champagne, mineral water and coffee/tea.
DINER – 1 & 2 OCTOBER 2022:An extensive five-course dinner for €172.50 per person, including a glass of house champagne, mineral water and coffee/tea.
BISTRO LOF 
On Saturday 1 & Sunday 2 October you can reserve a three-course menu for lunch for €69.50 per person, including two glasses of wine, mineral water and coffee/tea. For dinner there is only availability on Sunday 2 October.
Reservations for Restaurant Voltaire and Bistro LOF can be made via the above registration form for the desired date. Note: FULL = FULL.
So there you are! On the terrace or in your...